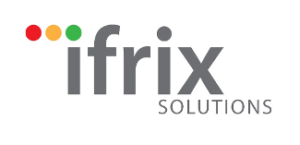 Helping you with all your business IT needs
About Us
Ifrix Solutions works with small businesses to provide cost effective access to enterprise grade IT planning, services, and support. We can help your business stay competitive in an ever changing world while allowing you to focus on your core business.
Services
Planning
In order to know where you are going you have to understand where you have been. Ifrix Solutions will help inventory your existing environment and IT Services so that you can see where your IT spending is going and where it should be directed in the future.
Managed Services
Managed services are an easy way to simplify IT for small business. Ifrix Solutions can provide you with tailor made IT solutions and services that meet your needs, and your budget. This reduces what you have to worry about so that you can focus on your core business.
Support
Ifrix Solutions provides tailored support to meet your business needs so that you not only have a great experience while working in your environment day to day but also the piece of mind that proactive maintenance is taking place behind the scenes to reduce the likelihood of outages.
Contact
Address: 
Ifrix Solutions, 53 Stadacona St W Suite 222, Moose Jaw, SK. S6H1Z2, Canada